Unleash the power of local SEO with our ultimate guide! Master local marketing, optimize your online presence, drive local traffic, and transform your business.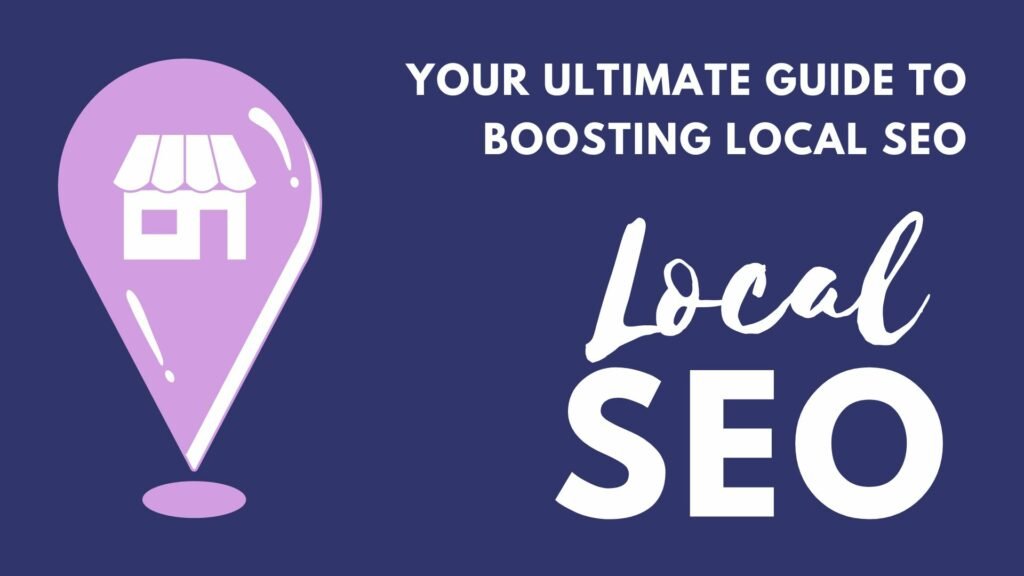 Mastering Local Marketing: Your Ultimate Guide to Boosting Local SEO"
Welcome, friends, to the fascinating and ever-evolving world of local SEO! If you're a business owner, marketer, or simply someone interested in optimizing your online presence, understanding the ins and outs of local SEO can significantly elevate your success. This especially holds true if you cater to a specific geographic area or community. In this comprehensive guide, we'll journey through the various strategies of mastering local marketing, tapping into effective local SEO tactics to bolster your visibility, drive organic traffic, and most importantly, increase conversions. This is your stepping stone to navigating the competitive digital landscape and firmly establishing your brand in the local market.
Understanding Local SEO
Before we embark on this adventure, it's crucial to understand what local SEO is and why it holds such a paramount place in digital marketing. Local SEO, or local search engine optimization, is the art of optimizing your website to rank better for a local audience. It's an essential strategy that helps your business become more visible in local search results on Google and other search engines. Unlike broader SEO practices, local SEO places a strong emphasis on connecting your business with customers in your immediate area.
The Importance of Local SEO
Local SEO plays a critical role in the digital sphere. Why, you ask? Because it is the pathway that allows businesses to effectively promote their products and services to local customers at the exact moment they're looking for them. Think of local SEO as the digital equivalent of a high-traffic storefront; by optimizing your website for local search, you're essentially setting up your business in the busiest part of town. This makes it easier for locals to find information about your business and, consequently, to transform from mere browsers to loyal customers.
How Local SEO Works
Now that we know why local SEO is so vital, let's delve into how it operates. Local SEO stands slightly apart from traditional SEO. Rather than focusing on global search rankings, local SEO primarily concentrates on providing results that are relevant to a searcher based on their current location or a location they specify. Google, along with other search engines, learn about the location-related information of a website through multiple avenues, including its NAP (Name, Address, Phone Number), online reviews, and its associated connection with a specific geographical area.
Key Strategies to Boost Your Local SEO
Having grasped the essence of local SEO, we can now explore the essential strategies that can bolster it. These tactics aim to optimize your online presence, making it easier for local customers to find and engage with your business, ultimately driving footfall or digital traffic towards your products or services.
Google My Business Optimization
One of the pivotal steps in enhancing your local SEO is optimizing your Google My Business (GMB) profile. A powerful tool in the digital marketer's arsenal, Google My Business is a free and user-friendly service offered by Google. It allows businesses to manage their online presence across multiple Google platforms, including Search and Maps. By verifying and regularly updating your business information on GMB, you can help potential customers find you and learn more about what your business has to offer.
How to Optimize Your GMB Profile
To fully leverage your GMB profile, several elements should be considered. First and foremost, you must claim your listing. Following that, it's important to ensure that the information provided is accurate, complete, and engaging. Use high-quality, professional photos to showcase your products, services, or your physical location. Respond to reviews positively and constructively, as this shows that you value customer feedback. Regularly post updates, share news or promotions, and engage with your audience. All these actions serve to not only improve your GMB profile but also build a strong, positive online reputation.
Local Keywords and Content Creation
The incorporation of local keywords into your website content serves as another effective strategy for boosting local SEO. Begin with conducting thorough local keyword research. This process involves understanding the phrases, words, and questions your local audience uses when they search for your products or services. Once you've compiled a robust list of local keywords, you can incorporate these into your website's content, meta tags, URLs, and more. Remember, though, the use of keywords should feel natural and contribute meaningfully to the content. Similarly, creating content that resonates with the local audience can significantly enhance your standing in local search results.
Leveraging Reviews and Local Citations
Beyond the central pillars of local SEO, there are other elements to consider. These include managing your online reviews and harnessing the power of local citations, both of which can substantially impact your local search rankings.
Importance of Reviews
Online reviews hold significant weight in the world of local SEO. Search engines like Google take into account both the quantity and quality of your online reviews. These serve as crucial ranking signals for local SEO. Encourage satisfied customers to leave positive reviews, and always address negative feedback professionally and proactively. By managing your online reputation effectively, you not only enhance your local SEO but also build trust and credibility with your customers.
Utilizing Local Citations
Local citations are essentially online mentions of your business's name, address, and phone number. They can be found on business directories, websites, apps, or social platforms. Accurate and consistent local citations can significantly boost your local search rankings. As with all aspects of local SEO, consistency is key. Ensure your business information is uniform across all platforms, directories, and websites. To streamline this process, consider using a local citation service.
Conclusion
Mastering local marketing and understanding how to leverage local SEO effectively can significantly boost your business's online visibility. It's a process that involves several steps – from optimizing your Google My Business profile to conducting local keyword research, managing reviews, and leveraging local citations. But with each step you take, you're making progress towards becoming a local SEO pro! Remember, the journey to mastering local SEO is just that – a journey. But with the right knowledge, tools, and strategies, you can make your way to the top of local search results and effectively engage with your local audience.